Decking & Railing

REVOLVE is an innovative engineered-composite deck board that boasts a truly wood-like matte finish with real staying power. You've surely heard that old saying, "You can't have it both ways." But now when you want to outfit your outdoor space with a deck that's authentic-looking and low maintenance…you no longer have to compromise. REVOLVE is the result of cutting-edge plastic technology for a unique wood-grain texture and matte finish that give a convincing look and feel no other wood-alternative lumber can compete with. REVOLVE is available in timeless color options and will last through a lifetime of enjoyment.

AZEK Building Products manufactures home building materials under two divisions: TimberTech® and AZEK Exteriors®. TimberTech offers a premium portfolio of capped polymer and capped composite decking – as well as railing, porch, lighting and paver products – while AZEK Exteriors manufactures distinctly unique trim and moulding. Together the brands present homeowners, builders, architects, dealers and contractors with a comprehensive suite of first-rate products that are long lasting, sustainable alternatives to wood.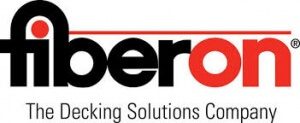 Fiberon offers the widest selection of decking boards in colors and finishes to suit any style at price points that fit any budget. Choose from rich solid tones or multi-chromatic colors, single-sided or reversible boards. So whether you want a sky's-the-limit outdoor living space or simply an attractive, low-maintenance alternative to wood, the right choice is Fiberon.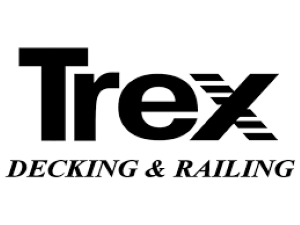 Since 1996, Trex has invented, defined and perfected the composite deck category with a lineup of low-maintenance, high-performance, eco-friendly products that fundamentally change the way we live outdoors. It's no wonder so many happy deck owners consider Trex the best decking material.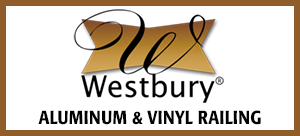 Beauty meets strength. Elegance meets distinction. Masterpiece meets innovative engineering. Westbury® Aluminum Railing was designed with these essential elements in mind. With a variety of designs, colors, and textures, you decide what fits you. Whether you add railing to the front of your home or to the deck in the back, you will have turned your home into a very welcoming retreat.

Heritage Millwork Inc offers a full line of millwork products including mouldings, stair parts, exterior doors and urethane trim to complete your new or remodeled home.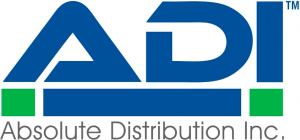 Absolute Distribution Inc., is a two step wholesale distributor and marketer of decking related specialty products primarily to lumber yards, home improvement centers and building centers.