Exterior and Interior Doors
On your list of dream renovations and updates to your home, there are probably numerous things you would rather do before invest in new doors. While doors may not sound all that glamorous, they play an enormous role in indoor comfort, safety, energy efficiency, and home aesthetics. Doors protect your family and your belongings from extreme weather, working in sync with the heating and cooling system to provide temperature control and comfort.

Therma-Tru is the nation's leading manufacturer of fiberglass and steel exterior door systems, and they are the most preferred brand of entry doors among building professionals. Their attention to detail in styling, including their glass innovations, have brought improved curb appeal and value to customers' homes, and the security and durability features built into every Therma-Tru door brings home comfort and security.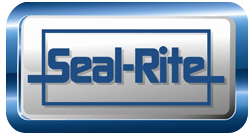 Seal-Rite Door is your source for high performance and custom door products. With trusted names like Therma-Tru, SR Finishing System, GM Wood, and Frontline, you know your door will be built with integrity, beautifully finished and uniquely yours. From beginning to end, they pay close attention to detail. Your doors are fabricated with the latest machinery, and each is prefinished by hand. Craftsmanship you will not find anywhere else.

It's about serving. A faith-based company, ProVia's leaders and employees are dedicated to serving customers and each other by caring for details in ways others won't. As the company moves forward, its people are unified under this common purpose: To let our light shine before others, so that they may see our good works and give glory to our Father who is in heaven. – Adapted from Matthew 5:16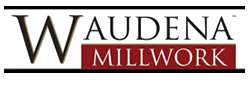 Waudena Millwork door systems are built with lasting value and performance using premium quality components and workmanship. The components of Waudena's pre-hung system are engineered to work together to help you create your dream entryway. Their enduring designs serve as a focal point for your home, a reflection of your style and a bridge between you and the world outside your door.

When it comes to exterior doors, Heritage Millwork Inc is fast becoming the premier choice for selection. They offer a variety of exterior doors, including, Wood Edge Steel, Smooth Fiberglass, Textured Fiberglass and Torrefied Solid Wood exterior doors. There are many designs and panel configurations to choose from. Want to let the light in? They stock over 15 ODL exterior door light families, all available in multiple sizes to fit the exterior door of your dreams!